We're sending off another animal! This time it's off to our friend Tara over at
Army Wife Talk Radio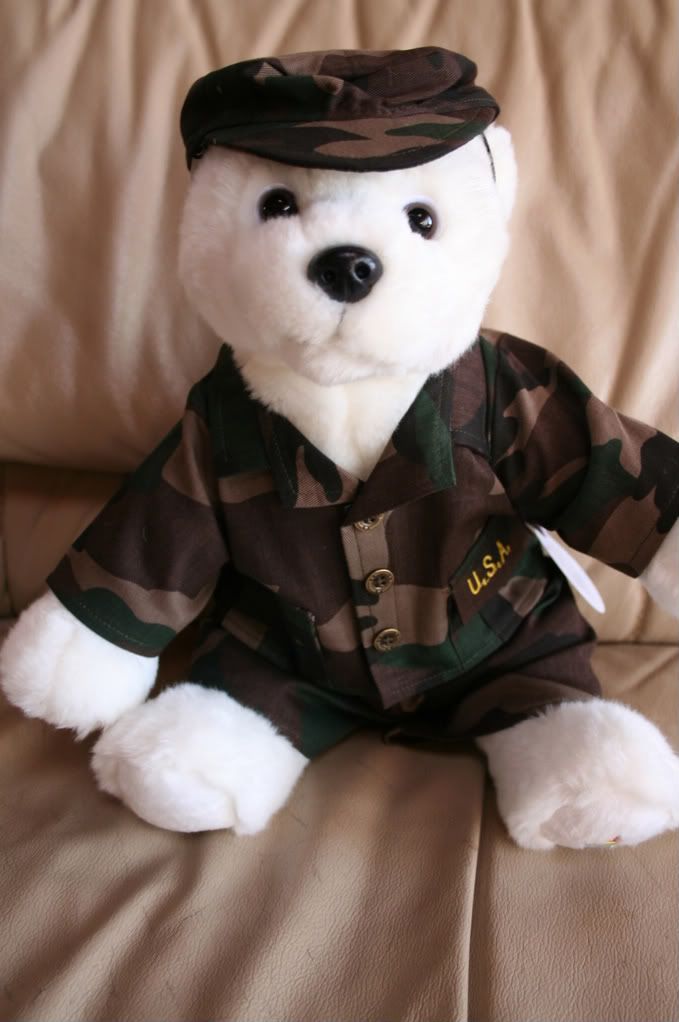 to see if she has some soldier families that listen and might enjoy him. Doesn't he look adorable in his fatigues?

Do you know someone in need who might enjoy our critters? Please let us know!

And we're always in need of new sponsors! Visit our sponsor page and help spread the love with stuffed animals and critters who care!